DICOM Verification & Validation
Proper verification testing of DICOM interfaces and validation testing of interoperability between products should be a focal point for connected health information system, PACS and modality vendors. As this can save serious effort resolving interoperability related field problems later.  DICOM Expertise is required in the analysis of interoperability issues and in providing robust solutions.
ICT provides help in DICOM verification and validation testing:
for vendors looking to bring the verification and validation testing to a higher level, including automated testing and continuous integration,
for healthcare and research institutes that needs help in analysis of interoperability issues and providing solutions to a specific problem.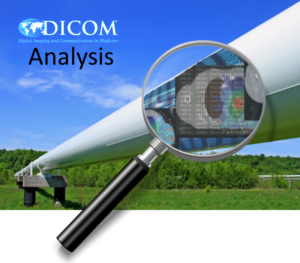 DICOM verification and validation testing is performed by ICT in compliance with regulatory requirements, providing evidence documentation needed for a product's technical file.
In the coming years medical device manufacturers will face challenges due to ever stricter regulatory requirements on medical software development; ICT Group is offering its expertise as a partner in the field of DICOM, medical software development and testing.
Contact us at info.healthcare@ict.nl for more information. Feel free to ask for project reference sheets.